---

Go to Superman Celebration website

Go to Film Fesitval website

Go to Video Mill website
---
We Have A Winner!! We'd Like Thank Everyone Who Participated.

Ticket Number 3533-9069 Has Been Drawn.

We have alerted the lucky winner by email and are waiting for him to claim his prize. Once claimed and with the winner's permission, we will post the winner's name here in the near future.

On behalf of Breakthru Software and the Superman Celebration Film Fesitval, we want to thank all our other entrants for particpating and wish you all the best in your future multi-media projects.
Entry is FREE!

Prize: Video Mill (Ultimate Edition, a $109 value) See Prize details below

.

Only one entry per person is allowed.

(Enforced)

Fill out an online entry form.

- We only need your name and a valid email address.

Entry Deadline

- Entry collection period ends at 9PM CST on Sunday, June 14, the closing day of the Film Festival.

Drawing and Winner Notification

- A random drawing will be done on the last day of the Film Fesitval. You do not need to be present to win. The winner will be notified by email. Upon claiming his/her prize and with the winner's permission, the winner's name will be posted on this web page.

Contest Rules

- See Contest Rules below.

Best Of Luck

to all our contest entrants!!
Prize Award - Video Mill Software License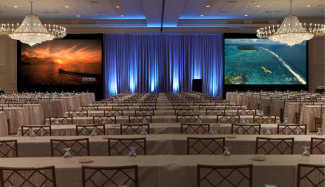 Breakthru Software in conjunction with the Superman Celebration Film Fesitval is sponsoring a Prize Drawing for a Video Mill software license (Ultimate Edition, a $109 value).
30-Day Evaluation Keys available - Until you win your prize, feel free to test drive the program with an Evaluation Key. Simply email us a Request for a Key. It will unlock all the features of the program for all editions and allow you to save your work. No obligation. No order forms. No marketing emails -- Just a key. Enjoy.
The Prize: Video Mill (Ultimate Edition) allows you to play one or multiple videos (and/or images) simultaneously each on its own separate display. It supports most popular video formats with resolutions up to 720/1080HD (High Definition) and 2160UHD (4K Ultra High-Definition), audio formats, and common image formats for displaying photographs in a slide show. Play videos residing on your computer, network or Internet hosted videos and live Web streams. (Windows 10/8/7/Vista)

Some Key Features
Supports lots of video file formats and and live streams.
Automation Manager for automating playlists and slideshows.
Operate by handheld wireless remote control device if desired.
Time and date scheduler for automation.
Fade-in/Fade-out or cross fade one video into the next.
Apply filters for stunning visual effects.
Green Screen or Blue Screen capability.
And lots, lots more.
Contest Rules
Only one entry is allowed per person (Strictly Enforced). Your identity must be verified to claim your prize. This is in fairness to all entrants and to deter entry spamming.
Anyone detected submitting multiple entries or trying to hack/spam the entry form will be disqualified.
Contest winner will be notified by email. (Valid email address required)
A single person cannot win both drawings. (ie. This online drawing and the Awards Ceremony drawing)
If the winner does not claim the prize within 7 days of notification, another winner will be selected. (Claim your prize by reply to the winner notification email and verify your identity)
The software activation code will only be emailed to the email address from your entry form.
The software license is for one computer only and is not transferrable. Once activated on a computer, the license is tied to that computer.
No physical media. The software is provided as a download only.
The software license can NOT be redeemed for a cash equivalent.