Sound Mill X3

: User's Guide

Contents

Language

Product Home
Behavior menu
Locator: Sound List Editor > Behavior .
The Behavior menu has the following functions.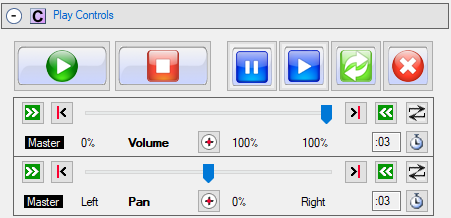 To Page Top
Behavior tool bar

- Buttons (Figure 3, from left to right): Play On Click, Disable Fade Markers, Disable Start and End Markers, Simple Play/Pause Mode, Allow concurrent sounds, Apply Volume as master setting, Apply Pan as master setting, Apply Pause/Resume as master setting, DSP Chains Mode.